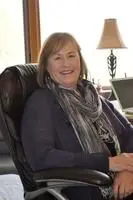 Mary Kay Trippe, MA, LPC
Obtained her Masters of Art from Oakland University and is a Licensed Professional Counselor and Independent Educational Consultant. More good info to come soon!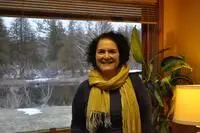 Kimberly Kelly, PsyD

Obtained her Doctor of Psychology from Illinois School of Professional Psychology. More good info to come soon!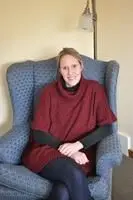 Miriam Bauer, LMSW
Obtained her Masters of Social Work from Western Michigan University and has been a Licensed Clinical Social Worker for 15 years. My areas of interest include working with adolescents and young adults as they navigate through life's changes. I have a special interest in working with clients who are struggling with feeling anxious, depressed, and/or suffering from post-partum psychological concerns.

My roles as a therapist is to provide a safe, holistic, collaborative and trusting relationship with my clients, allowing them to achieve the positive change they are seeking. I use a variety of therapeutic techniques based on the client's needs and desires.
Dianna Johnson, LMSW, CAADC, CCTP
Dianna Johnson obtained her Masters of Social Work from Grand Valley State University. She has practiced as a Clinical Social Worker and Advanced Addiction and Drug Counselor since 2011. Her career started at Catholic Human Services where she worked with men in early recovery from alcohol and drugs. She left there to become the family therapist in the Munson Drug and Alcohol treatment center. While there, she started a group for men in the treatment courts and developed a great community relationship with 86th District court.
In 2021, she joined Bay Area Counseling. She believes that her purpose as a therapist is to offer hope where there's hopelessness, safety for those who do not feel safe and unconditional positive regard for those who have felt judged. She believes that everyone has the spirit within them to become well. Sometimes people just need some help believing it and taking action to change. She is a highly skilled, compassionate, and empathetic certified trauma therapist and substance abuse counselor. Together, she can help you create a healthier and more positive life experience.
If you are struggling with drugs and alcohol, persistent suicidal thoughts, or trauma related memories, she can help you. She also specializes in family and couples counseling, both traditional and non-traditional.
Katie Placek, LLMSW
Katie Placek obtained her Masters in Applied Positive and Coaching Psychology from the University of East London in 2020. She worked in the school systems in the greater London area as well as in Traverse City. She then obtained her Masters in Social Work from Ferris State University in 2023. Populations of interest include the LGBTQIA+ community, young adults, athletes and couples. Areas of interest include anxiety, depression, substance use and trauma.